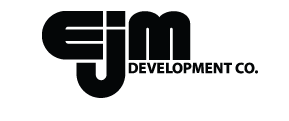 Arroyo Tenaya Office Park
The Arroyo will provide an ideal environment for companies to relocate their business into the high growth, Southwest Beltway corridor of the Las Vegas Valley.
The Arroyo Tenaya Office Park will be home to three (3) single story office buildings, totaling 138,690 s.f.+. Each building will be 46,230 square feet in size, with spaces divisible to 5,000 s.f. Lush landscaping, abundant parking, and cohesive signage are just a few of the many amenities offered at this location. As part of the 450-acre master-planned mixed use development, Arroyo Tenaya Office Park will be close to restaurants, retail amenities as well as other office developments, some within walking distance.
Located at Warm Springs and Tenaya, this site has quick access to I-215 and Rainbow Boulevard
Three (3) single-story office buildings, each totaling 46,230 square feet
Parking +/- 5.5 /1,000 s.f.
Fiber optic telecommunications will be available
Availability beginning 4th Quarter 2008
Arroyo Tenaya Office Park Site Plan

Broker Brochure