Tenant Spotlight

Wal-Mart opened its most energy-efficient store to-date at Arroyo Market Square on March 19, 2008. Some of the features include cooling towers, skylights, and LED lights. The Wal-Mart is the first complete Wal-Mart Supercenter to contain energy-conservation systems.
Location: Wal-Mart Supercenter Store #4356
7200 Arroyo Crossing Parkway, Las Vegas, NV 89113
Hours of Operation: Open 24 hours a day, 7 days a week
Phone: (702) 270-6003
Website: www.WalMart.com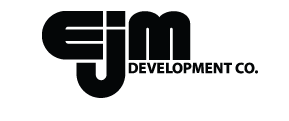 Development Features
The Arroyo is a 450-acre mixed use master-planned development featuring Class A office, retail and industrial available for lease.
The Arroyo was master-planned with an uncommon degree of design to set it apart from other large commercial projects in Las Vegas. Centering on a natural arroyo, the project offers a walking beltway which runs through the property, with interconnecting foot bridges and seating throughout the park.
Every detail has been thoughtfully master-planned, from the architecture, signage, monumentation and landscaped palette. The facades of the office buildings boast many natural elements, such as limestone, copper and stacked stone.
The retail buildings are concrete tilt-up and block construction, with upscale exteriors of stone, glass and metal. All buildings were designed to be energy efficient with a focus on sustainability for the future.