Tenant Spotlight

Wal-Mart opened its most energy-efficient store to-date at Arroyo Market Square on March 19, 2008. Some of the features include cooling towers, skylights, and LED lights. The Wal-Mart is the first complete Wal-Mart Supercenter to contain energy-conservation systems.
Location: Wal-Mart Supercenter Store #4356
7200 Arroyo Crossing Parkway, Las Vegas, NV 89113
Hours of Operation: Open 24 hours a day, 7 days a week
Phone: (702) 270-6003
Website: www.WalMart.com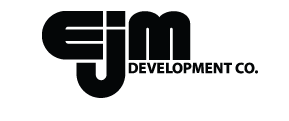 About EJM Development Co.
EJM Development is a leading Industrial & Commercial Developer in the western states of California, Nevada, Arizona, New Mexico and Utah.
EJM Development Co. was formed in 1973 by Eugene and Jerry Monkarsh to acquire, develop and manage industrial, commercial and residential properties. Since then, the family-run company has grown to its current status as one of the leading industrial/commercial developers in the western states of California, Nevada, Arizona, New Mexico and Utah.
A Quick Summary:
Privately held, vertically integrated company
Principals have more than 40 years of development, construction and management expertise
In-house development, marketing, legal, property management and accounting personnel
Regional Operations - Los Angeles home office with local offices in Las Vegas and Scottsdale
Over 2.5 million square feet of industrial/commercial projects completed since 1999.
Our industrial/commercial portfolio currently consists of over 11 million square feet of existing properties with another 5 million square feet of planned development. EJM owns and operates assets in some of the fastest growing markets in the western United States, including: Las Vegas, Nevada; Phoenix, Scottsdale, Tucson and Tempe, Arizona; Albuquerque, New Mexico; Salt Lake City, Utah; and Silicon Valley, Ontario, Los Angeles, Ventura County and Orange County in California. The Company has established long-standing relationships in each of these markets with lenders, brokers, municipalities, contractors, architects and a variety of tenants.
EJM has undergone steady growth since its inception. Highlights of our recent accomplishments include:
Breaking ground on the Arroyo, a master-planned mixed use development conceived and entitled by EJM, consisting of over 450-acres along the Las Vegas I-215 Beltway to be developed in conjunction with Clark County under a participating ground lease.
Acquisition, entitlement and development of 110-acres known as Arrowhead Commerce Center in Las Vegas
Acquisition and development of 138-acre land portfolio in Arizona


Our proven track record stems from a combination of stability, vision, integrity and long-term market presence. As a private company with many years of involvement in our local markets, we are able to respond quickly and nimbly to lucrative opportunities and changing market conditions. We are known to be a careful and dependable developer that designs and builds highly functional properties, serving a broad array of tenant business requirements. As a measure of EJM's tenant satisfaction and property management expertise, our operating properties currently boast an occupancy rate of over 94 percent. These unique characteristics, cultivated since our formation, are contributing to the continuing growth of a stable and diverse pool of tenants across our portfolio.